You have successfully saved your seat for this training!
📨Your login details will be sent to the email address you have provided within a few minutes.
🗓 Make sure you add this training to your calendar now… you are going to LOVE just how quickly and easily you can get started with this strategy!!!
Speaking of easiest and quickest way to get started… check this out:
Get My Latest Book BANKABLE  For only $2.99! (70% OFF!)
Bankable is the perfect guide for beginner and advanced investors wanting to replace their day-job in the next 3-5 years.
And for the next few hours… you can grab a copy of the FULL book at 70% OFF! 
Note: This offer is only available to you. You won't find it anywhere else on the website. If you leave this page now, you will miss out and may never see this offer again. 
Get your copy now – Only $9.99 $2.99!
What's Inside 'Bankable'?
The Key To Your Success
Harnessing the power of my secret LxCxM formula for rapid wealth creation!
Choosing Your Development Strategy
What should you build and when?
This book gives you a complete breakdown of all relevant strategies:
Spec homes…Townhouses… Blocks of Apartments… Units… Blocks of Townhouses… and multiple-lot Land Subdivisions! 
With pros, cons, and real costs for each one – – helping you pick the right strategy for you! 
Your Foundation
Understanding Zoning (especially LMR zones!)… Land size… Gross Floor Area (GFA) requirements… Frontage… Height restrictions… GFA Matrix… House position… Easement location… Slope and Contour… and more!
Finding the site
Choosing the right area, saving time finding the right site, costs analysis, money rules, & what kind of deals you don't want to do!
Buying At A Discount
Free blocks of land… buying in bulk… long settlements… negotiation techniques…
…my insider's "trick" for persuading council to increase the density of your site outside the allocated GFA…
…and more!
Financing
How to afford any deal you like – without ever asking the bank for help.
No-money-down financing… working with finance partners… joint ventures… and more! (They don't call me "Mr. No Money Down" for nothing!)
Spec Home Production
Getting into the nitty gritty steps! 
From financial approval of the deal, to liability insurance, to soil tests, to house design, to lodging your building application… 
… all the way to the 5 phases of construction… finding your builder… financing the construction…and of course… Making sure you build the right product!
Townhouses / Multiple Blocks Production
Codes… impacts… surveys… building design (and how to actually read them)… and of course – the one report that is the most dangerously overlooked step in the process (don't skip it!)
Then I walk you through every step of getting the DA (development application) approved… handling water, sewer, energy and telecom… 
… demolition… tree removal… erosion… footpaths… gutters… crossovers… fire hydrants… this is the complete guide for all those things you want to take into account!
Getting work permits… KEY IMPORTANT info about what you have to put in your build contract (if you want to make money…)
…construction… strata titling… building certification… and everything else that goes into profitable multi-block/unit developments!! 
Selling Spec Homes
My #1 killer secret for maximising your profits when you sell… 
Plus… 
The one thing you absolutely want to organise if you want to sell to investors… 
And…
KEY FINISHES that are easy to do if you want to get MUCH MORE money when selling to a homeowners… 
As well as…
The No. 1 Most Critical factor when selling your property to an owner-occupier!
Selling Multi-Unit Developments
The surprising truth about when it's actually best to start marketing… 
Plus…
Exclusive VS Conjunction listings (you need to know these facts!)…
As well as…
Surprisingly easy way to make agents work MUCH MUCH HARDER selling your properties (you've never hard of this strategy, but boy is it effective!)
And golly, so much more! 
Renting
Simple ways to maximise rental income while minimising your maintenance expenses…
Like…
How to add thousands of dollars pa to your rental income with a simple $200-$300 investment…
Plus…
12 easy ways to make your rental STAND OUT from the crowd… (and earn you more weekly income)…
AND MORE!!!
Playing!
How to create an amazing life right now – without waiting until you reach your ultimate financial goals (time for a party!!!)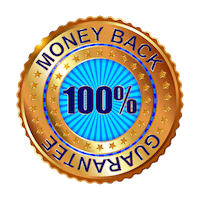 This ebook comes with a 100% IRONCLAD guarantee:
If you don't 100% LOVE IT…
… if it's not everything you expect it to be and more…
… just let me know within 7 days of making your order – and I will refund you on the spot!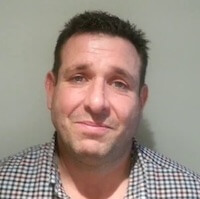 A $1.3 Million Dollars Profit!
"Nhan's knowledge helped us get the plans and permits done for our townhouse development. We sold it for $3.4 million and turned a $1.3 million dollars profit!
"Our lives have changed with a single property deal and we have never looked back!" –Jason, Ex-Electrician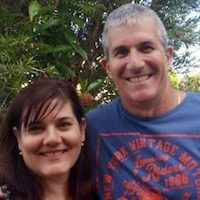 Used Every Day By Full Time Property Developers!
"This is a great book, full of info in dot point that will help you on your journey as a property developer. Step by step info that that we use today as full time property developers" –Alan Castorina, Full Time Developer & Renovator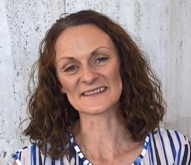 This Book Was A Pivotal Point!
"Reading this book was a pivotal point. It made a HUGE difference to the way I think about development. I didn't realise how simple and straight forward developing property could be – – and now the sky's the limit!! Thanks so much Nhan!" –Maggie Smith, Full Time Property Developer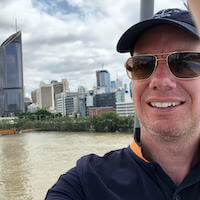 Worth Its Weight In Gold!
"I've been investing in property for over 10 years now – and still found the ideas in this book invaluable! It's worth its weight in gold." –Lindsay Fredericks, Full Time Renovator & Investor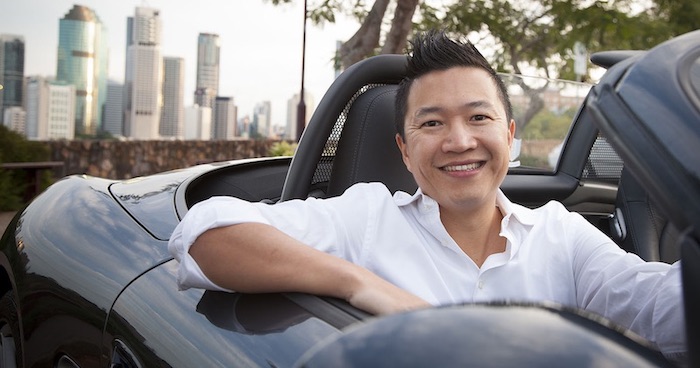 About The Author
If you would like to achieve financial freedom as quickly (and safely) as possible, I believe there is no better way than what I'm about to show you.
The simple rules you will discover in my new book, 'Bankable', are the exact same money-rules I've used to build myself up.
I went from being a cash-strapped employee at 24 years old, to a full-time investor 8 months later.
And by the time I turned 27, I didn't have to work ever again. 
Today I enjoy the fruits of my labour. I travel… I fish… I race cars… and most important of all, I spend all the quality time that I want with my beautiful wife and two daughters.
Other than that – I still develop bigger and bigger property projects – I don't have to… I'm just addicted to the rush!!! 🙂
The rest of my time, I pursue my other passion: Teaching.
I've had a lot of help from knowledgable people who helped me climb to the top. This book is my chance to do the same, and give back. 
I can't imagine a better way to jump-start your journey towards wealth than this book.
It has literally everything you need to know – from choosing the right strategy, to finding and assessing deals, to negotiating massive discounts, and then… EVERY SINGLE STEP for actually DEVELOPING property! 
Builders… contractors… working with council… It's all there and more! All the way to exiting the project with a profitable outcome.
All that's left if for you is to start.
Click here to buy the ebook now!