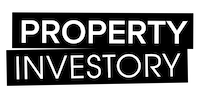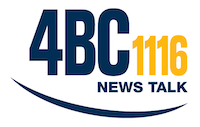 Give Me 1.5 Hours, And I'll Give You A

Proven

Path To Property Profits!
Nhan Nguyen reveals… 
"These are the Subdivision Secrets THAT WORK!"
Live Property Webinar
Wednesday 11th August
6.30 PM – 8 PM
Early Bird Tickets Only $5!
Here are just a few examples of how everyday investors made money following my Subdivision Secrets:
$200,000 Profit!
✔︎ FUNDED NO MONEY DOWN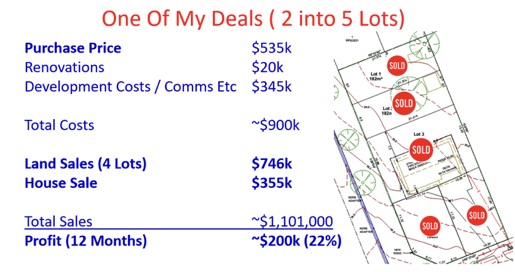 1062 sqm. (2 into 5 lots)
Total Costs: $900k
Total Profit: $200K
$570,000 Profit!
✔︎ FUNDED NO MONEY DOWN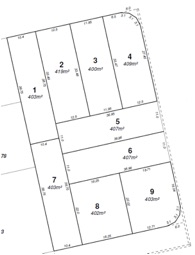 9 Lot Subdivision
Total Costs: $1.52M
Gross Profit: $570k
$850,000 Profit!
✔︎ FUNDED NO MONEY DOWN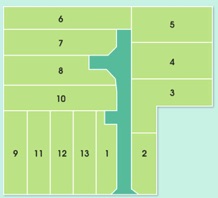 7000 sqm. 1 into 13 subdivision
Total Costs: $2.55M
Total Profit: $850K
Sign up Now!
Early Bird Tickets Only $5!
how to find profitable, 30%+ yield deals you can buy FOR CHEAP… EVEN IN THIS HOT MARKET!
Fastest Way To get into subdividing property NO CASH NEEDED!
Yes, people like you are subdividing property ALL THE TIME without any cash, 100% no-money-down. It's easy once you know how!
The E-A-S-Y way to choose the right suburb to invest in
(Critical if you want to stay positive even when this hot market eventually crashes… as it always does!)
the #1 tip for making sure you Never lose money On A Property Deal! (even if the market tanks!)
And a whole section on proper due diligence & risk minimisation!
earn An Income subdividing property you don't even own… Yes You Can And I'll Show You EXACTLY How!
How To Get in, get out, and get PAID $50,000… $70,000… even $130,000 in under 3 months!
(There are loads of these opportunities right now… and most investors don't have a clue about them!)
Plus More… And More… And SO MUCH MORE!!!
Live Property Seminar
Early Bird Tickets Only $5!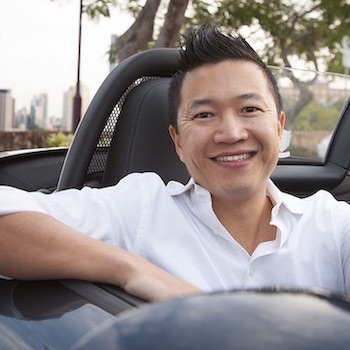 Nhan Nguyen
Property Millionaire, No-Money-Down Expert
Completed over 100 transaction (total value over $35 million dollars) – and shown thousands of investors how to do the same!
"Using Nhan's tools I made $80,000 profit in six months…
… The same as I make in a whole year as an engineer!"
"Nhan helped me and my wife get plans and permits done for a townhouse development.
We sold it for $3.4 million dollars – turning a $1.3 million dollars profit!"
"I made over $180,000 profit in a single transaction and I'm looking forward to doing more deals."
Hi, my name is Nhan Nguyen.
When I was 24, I made a discovery: I found a special way anyone could get into subdividing properties very very quickly… 
Even if you don't have any cash saved up for a deposit…
Even if you don't have much experience…
Even if you've never done it before!
To be honest, I was a little bit scared at the time to try it
But when I saw how other people were earning the equivalent of me annual income every few weeks… I knew I had to give it a go!
Boy am I'm glad I did!
This simple strategy helped me build my finances up so fast my life changed almost overnight.
I went from barely making rent at 24 years old… to attaining financial freedom before my 27th birthday.
In less than three years I had already made $1 million in property –– something that takes the average "everyday investor" over a decade to do! 
And since then, I've completed over 100 property deals – worth over $40 million dollars – all thanks to this powerful strategy. 
What's even better, I've taught thousands of people how to do the same. With superb results.
Many of them have quit their jobs and are now earning 6-figures (and in some rare cases even 7-figures) doing just 1-4 projects a year.
Proving the most important part:
This is a 100% rinse-and-repeat, cookie-cutter strategy. It works everywhere. In every market condition. And anyone can do it… 
And in this seminar… I'm going to show you exactly how!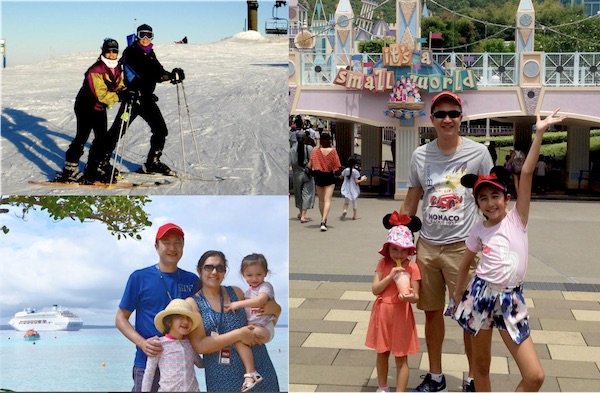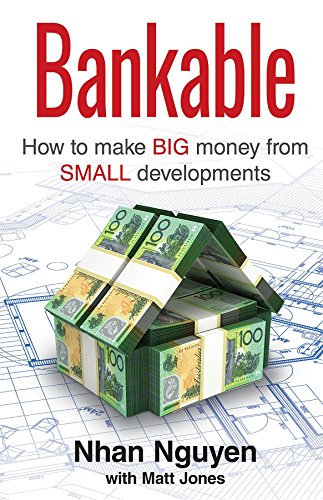 Get a FREE COPY of 'Bankable' when you attend this seminar!
You don't need to have a big deposit to create substantial property income.
You just need THIS BOOK!
Valued At: $19.95
why Am I Giving This Info Away?
My success as a property investor changed my life.
It allowed me to give my family a better life. It gave me back control over my time. And allows my wife and me to be present in every important moment of our two girls lives. 
And this success didn't happen by accident. I had help!
I am who I am today because some of the smartest investors in the country helped me when I was getting started. And many of them did so without ever asking for anything in return.
Now that I've reached the top, I feel it's my turn to do the same.
That's why this free training gives you an uncensored "behind the scenes" look into how a property millionaire like me funds his deals.
And guess what? I still use this system every single day!
And so do hundreds of my mentoring students. Many have went from making no money to earning a six-figure property income in less than a year. Some are even making north of $500,000 a year (although that's not the average.)
The point is, unlike most "teachers"… I don't make my millions from teaching. I  make them from doing. I'm active in the market. Probably more active than any property investor you've ever met. 
Teaching is my opportunity to give back. 
Receiving help from my mentors changed my life forever. And this seminar could be the same starting point for you. I promise you:
These secrets WORK. 
They work in every state. In every market conditions. Not just for me – but for every person I know who tried it. And this is your chance to learn the secret of unlimited funding – for 100% FREE – and apply it as soon as the training ends. 
Are you ready? Click the button below to save your seat now!
Don't miss out.
Sign up for the workshop today!
Live Property Webinar
Early Bird Tickets Only $5!
Disclaimer
The information on this website has been prepared without taking account of your objectives, financial situation or needs.
Before you act on this information you should consider the appropriateness of it in regard to your personal situation.
You should get qualified independent financial advice before making any investment decisions.
All investments involves risk and potential loss of money. If you require advice in any of these fields we urge you to contact a suitably qualified professional to assist and advise you. Your personal individual financial circumstances must be taken into account before you make any investment decision. We urge you to do this in conjunction with a suitably qualified professional.
Immersion Investments Pty Ltd (ACN 118 988 739), trading as "Advanced Property Strategies" (ABN 58 118 988 739) and their associated companies, researchers, authorised distributors and licensees, employees and speakers do not guarantee your past, present or future investment results whether based on this information or otherwise.
Advanced Property Strategies and their affiliated companies disclaim all liability for your purchase decisions. You should do your own independent due diligence and seek the advice of qualified advisors before making any investment decision.