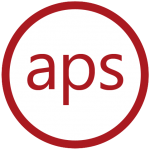 How would you like to triple or quadruple what you're getting from the bank?
Check out this exciting opportunity:
Get a Fixed 8% to 10% p.a. Return
No Servicing Required
Zero Time Investment Required
No Management Headaches
No Experience or Skill Needed, just Capital
PS Site Already Onsold, Awaiting Approval & Settlement!
Investment Opportunity
For Lazy Money!
Don't settle for your bank's 2.5% returns.
Join me LIVE and see how you can get involved:
Tuesday, 9th August
6.30 pm – 8 pm QLD/NSW/VIC
4.30 pm – 6 pm WA
Limited spots available
Recent Purchases And Projects
10,200 sqm.
11 Residential Lots
Located just 200m to the bay by foot, this site will soon be home to 11 new home owners.
The bay breezes and rejuvenating sea air will be made available as part of stage 1 of a total 36 proposed lots, averaging 600sqm each.
20,400 sqm.
25 Residential Lots (Proposed)
Located next door to our prior purchase, this 2 ha site became a natural progression of our endeavours to provide quality housing to this gentrified coastal area.
Over $8 Million Dollars!
30 Residential Lots
Completed 2021
Located on the outskirts of Brisbane City Council near Forest Lake & Oxley, this area has blossomed with the addition of a new train station, multiple new amenities and shops, as well as the recent rapid growth of Springfield City.
4 Executive 3 Bed Town Homes
Located just 4km to Brisbane CBD, this premium suburb has bloomed and is in high demand due to it's abundance of boutique cafes, restaurants, movie theatres, as well as renowned city views and quality schools.
13 Spacious Residential Lots
Situated 16km from Brisbane CBD, this prime "mini- estate" is located only 500m to desirable amenities like Oxley Golf Club, Aldi Supermarket, Dan Murphy's, Domino's, Chemist Warehouse and more.
12 Residential Homes In 3 Different Estates
This bayside suburb in the last 2 decades has been flourishing with many brand new dwellings and developments.
Located 18km east of Brisbane CBD, it is just 5 mins to the bay, and is very peaceful with friendly neighbours and safe streets for kids to play. There are also some lovely parks and very good private schools just up the road.
Wake up your lazy money!
Ready to make your lazy money work MUCH HARDER for you?
Then click the button below now!
Investment Opportunity
For Lazy Money!
Don't settle for your bank's 2.5% returns.
Join me LIVE and see how you can get involved:
Tuesday, 9th August
6.30 pm – 8 pm QLD/NSW/VIC
4.30 pm – 6 pm WA
Limited spots available