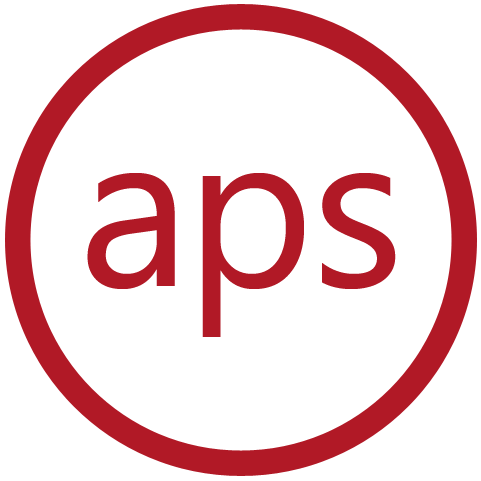 Advanced Property Strategies
Fast-Track Mentoring Program
A 

Guaranteed

 Way To Achieving Financial Freedom
Save $2935!!! Offer Expires In…
Truck Driver Makes $300,000 Part Time
Rob Makes $1 Million Dollars From A Single Project
Anne Makes $60k Profit In Canberra!
A Mentoring Program Like No Other
Have you ever noticed that there are more and more property courses out there, yet very few people actually achieve financial freedom?
Well, after fifteen years in the property business, I have discovered the real reason why most property investors get stuck. 
And I've also discovered the surest way for you to take your property career to the next level!
Engineered

To Put

Money In Your Pocket
You see, all these seminars and workshops seldom create millionaires because information on its own will never make you rich. 
Info is just info. It's passive. Has no value of its own.
Many aspiring investors know many theories… but have no clue how to manifest them into profits. 
It's like learning how to fish from listening to other people talk about fishing. 
It's all so backwards!
If you want to learn to fish, the fastest way is to find a fisherman who will guide you. Take you on their boat. And stand by your side as you bring in your first big catch!
And if you want to make your property profits explode – the fastest way is to join the Fast Track Mentoring Program. 
I Will Do
So Much More

 Than Simply
Supply You With Money-Making Strategies!
Look. I completed over 100 property deals in my career. Worth more than thirty million dollars. 
And (more important) I'm still doing deals every day. 
I'm just about to complete a 30-lot land subdivision, which I believe will earn me north of $1,000,000.
I'm not saying this to brag. I'm saying it to prove my point. Which is, I know what's working right now.
Now, I could do what some other mentors are doing…
FIll you up with theories and lectures… then send you off (with your mind blown) to figure it out all on your own. 
But I think there's a much more certain way… to turn you into a wealthy, financially-free property investor!
Skip 
Years

Of Soul-Destroying Trial And Error
And Expensive Mistakes
First of all, I know that life can sometimes get in the way.
And when you go through the Fast Track Mentoring Program, I don't want you worrying about "missing out" or "falling behind" if something happens and you need a short break.
So instead of making this a three-month plan, a six-month plan, or a twelve-month plan… I made it a lifetime program. 
There are no time limits here. Once you're in – you can utilise everything I'm about to explain to you for as long as you need.
However long it takes you – I (and my little army of experts) will be here to support you every step of the way. 
And as I was saying – I'm not going to be lecturing you while you take notes. Quite the opposite. 
I'm going to put you in the centre of attention. 
I will take your hand, and make sure you get to the other side – where the big profits are (and the freedom lifestyle they allow). 
Once you join the Fast Track Mentoring Program, I will invite you twice a year to spend three full days with me. 
I call these three-day sprints "the bootcamp." 
(Bootcamps are held in Sydney, Brisbane, and Melbourne. You can attend any one of the locations – or even all three if you'd like!) 
During these three days, we will exhaust every tactic I've ever used, and come up with the absolute BEST strategy for you.
All based on your investing style, risk profile, and financial goals. Then, 
I'll Help You To 
Immediatel

y Put It Into Action
I'll sit next to you, eavesdrop and pass you notes while you talk to real agents and sellers. 
We will practice and master negotiation scenarios to make sure you get your way with sellers. 
I'll oversee how you analyse deals. And I'll help you improve your due diligence and feasibility process. (Then I'll show you how to cut down the time it takes you to analyse feasibility by 75% or more.)
You'll see how I put together (in real-time) a joint-venture pitch.
And then you'll practice the pitching process yourself – with real money partners. (This will rapidly take your skills and confidence to a whole new level!)
And after three hectic days, you'll go home with a crystal clear, detailed plan for achieving your goals over the next six months… 
But that's just the start! 
You will be assigned a personal Fast-Track coach for your first twelve months in the program. 
Their job is to make sure rubber meets the road, and help you adjust to any curveball life throws your way. 
Your coach will work with you one-on-one to provide the missing link between where you are now – and where you want to be.
In addition to that, you will also have lifetime access to monthly conference calls with me. 
And, to accommodate for urgent questions, you will have lifetime access to my closed investor's forum.
There you can ask anything that's on your mind. Like…
✓ Help with handling a rowdy tenant? Check! 
✓ Advice on negotiating with stingy buyers? Check!
✓ Recommendations for tradespeople or professionals? Check!  
✓ Help directly from me on all things property? Check, check and check! 
* You Get
Full Access

To 

Cashed-Up

Investors! *
Once you join the Fast Track Mentoring Program, you never have to worry about funding your projects again. 
Not only will I walk you through how to finance virtually any deal within 24 hours (it's easier than you think)…
But I'll also give you lifetime access to my "Cashed-up Investors" Facebook group. 
This group includes dozens of rich folks who don't have the time to look for deals, negotiate with sellers and run projects… 
But they do have the cash and the borrowing capacity to finance them!
So once you have a bargain (which is what your Fast-Track coach will be helping you with), you 
Follow the pitch template I gave you in the bootcamp
Post about it in the closed Facebook group
And if the deal is any good – money-partners will line up to fund your deal!
What Will This Training Be Worth To You?
When you join the mentoring program, you also get access to the entire Fast-Track Property System Training:
Module 1: How To Find "Off Market" Cracker Deals
How To Find & Secure

Cracker Deals

Buyin Property

Well Below

Market Value
Get Property Owners To

Call You

Offering To Sell Their Property

At A Discount

!
Module 2: How To Get FREE Blocks Of Land
Learn How To Make

Hot Profits

and

Add Massive Value

by Splitting, Subdividing, Renovating, Developing and More!
Get

All My Feasibility Templates!
Module 3: How To Create Passive Income Now
How To Create

Rental Income

Without Owning Any Property

!

Plant

Money Trees

So Cash Keeps On Coming In

Set Yourself Up So You

Never Have To Work Again

!
15 Ways To Create Passive Income

Right Now

!
Module 4: How To Buy Property Using No Money Down
Learn The Simple Process of

Getting Money Partners

Get The

Capital Raising Template

I Actually Use
How To Create

A Business Plan In 24 Hours
Module 5: Property Entrepreneur Workday
How To Find Great Deals –

FAST

!
How To Find and Work With Investors
How '

No Money Down

' Deals Work
What To Say To Real Estate Agents to

Get Hot Deals

The

2 Magic Secrets

To Property Investing
Module 6: Acceleration
How To Make

Millions

With Your

Mobile Phone

Negotiation Mastery

– How To

Eliminate Price Objections

How You

Find Motivated Sellers

Quicker!
Why

Quitting Your Job

& Making Money in Property Is Easier than You Think!
15 Things You Need To Know

Before

Quitting Your Job
Module 7: Property Development Intensive
Land Subdivisions

Units
Townhouses
Commercial Property 
Module 8: Extreme Asset Protection 
How To

Build A Fortress

Against Thieves, Villains, Litigation and

Even The ATO

Companies Vs Trusts Or Both?
Which

Entities

Are Best For What?

Unit Trusts Vs Family Trusts
Holding vs Trading vs Service Entities
How To

Stop Paying Unnecessary GST

The

Atom Bomb

Against Asset Protection (& How To

Use It in Your Favour

!)

Prenuptials

. Are they really Worth the Paper they're written on?

How To Apply

GST Margin Scheme

To Land Subdivisions, Unit / Townhouse Developments, And Renovations

Joint Venture Entities

 (So many options, which is best for what?) 
… ALL included when you join the mentoring program!
That's The Good News… Now For The
Bad News
There is a significant cost (both in money and in time) for me to run six bootcamps a year (two in Sydney, two in Brisbane, two in Melbourne).
Add to that the cost of flying in some of the country's brightest experts to work with you during these bootcamps.
And the monthly mentoring calls… And the forum… And the Facebook group…
And, of course, your personal coach.
So the bad news is… this mentoring program isn't cheap.
However, the return on investment for people who take it is nothing short of astounding! 
For example, it took our slowest mentoring client all of ten months to find a deal that put $100,000 in his bank account. 
So the cost of this mentoring program (you'll have access as long as you want) is only a tiny fraction of what you can reasonably earn in your first year. 
And who knows how much more you'll make after that!
Bottom line:
Normally, you'll have to pay $6930 (GST included) to gain access to this program. But today, you can save big.
If you join right now, you can have Lifetime access to my Property Mentoring programme – including ALL the bonuses, the bells and whistles, save $2935, and get started with as little as $3995!
An easy payment plan is also available – six monthly payments of $990 each (total savings: $990)
And remember, that includes everything:
Lifetime Access To Our 3-Day Property Conference Bootcamps (Come again as many times as you want!)
Lifetime Access To Monthly Q&A Conference Calls
Lifetime Access To Cashed-Up Investors
Lifetime Access To The Members Only Forum
The Entire Fast Track Property System (including How To Find "Off Market" Cracker Deals… How To Get FREE Blocks Of Land… How To Create Passive Income

Now

… How To Buy Property Using No Money Down… and more)
Your Own Personal Fast Track Coach
All Templates & Legal Documents & Checklists You Need
Direct Access To Investors Doing Deals In Today's Marketplace
And Our Risk-Free, 100% Total Satisfaction Guarantee (see below)
And Don't Forget Your 
Bonuses!
Bring Your Spouse/Life Partner To The 3-Day Bootcamp FOR FREE VALUED AT $3,000
My Top-Secret "Options Pack" (Everything you need to start doing options deals 

without

getting burned!) VALUED AT $3,000
My Latest 'Suburbs Hotlist Report' (The suburbs that I believe will experience

massive

Capital Growth Sprouts in the next few months) VALUED AT $2,000
A Customised Fast-Track Game Plan That Plays To 

Your Strengths

 

(prepared by your personal Fast-Track coach)

 VALUED AT $5,000

1 Hour Phone Chat With Me

(Only available for upfront payments)

 

VALUED AT $2,000
TOTAL VALUE OF BONUSES: $15,000!
No one in Australia has ever created a mentoring program like this one. 
Not in real estate, nor in any other field. 
But still, the onus of proof is on me. So here's what we're going to do. 
You can join the program right now and take it for a risk-free test drive.
Watch all the videos… Listen to all the audio tapes… Attend the monthly calls… Ask questions in the forum… Start working with your coach… Come to the 3-day bootcamp. 
Then, at the end of the first day of the bootcamp, at 5 PM, if you still aren't sure this is the best investment you have ever made – you can ask for a refund, and I will give you your money back – no questions asked. 
I have only one condition.
You need to attend the first day of the bootcamp.
And you need to truly participate to the fullest. 
Be engaged in the sessions. Pay attention. Listen. Learn. Find out everything you can on that day.
And if you've got any questions, make sure we hear about them. 
In plain English – just give it your honest best shot. 
And then, if you still feel it's not for you, we're completely cool with that.
That's how much I believe in the life-changing powers of this program.
You can start your trial right now by clicking the blue button below:
Everyday Australians

Making

Big Bucks

!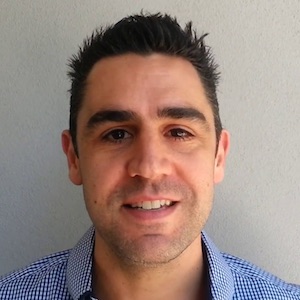 "I've just completed a subdivision in inner city Brisbane after going through Nhan's mentoring program where I made $80,000. 
I'm already into my next two subdivisions – expecting to make $100,000 – $120,000 on each one of those! 
I just gone part-time with my job. And thanks to Nhan, I plan to become a full-time property developer in the next three months!"
Chris
Brisbane, Qld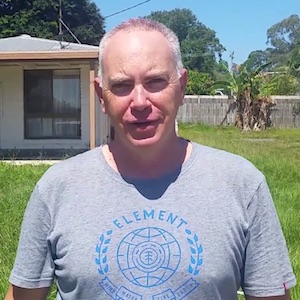 "I'm a musician and now I'm doing a property development! 
I put none of my own money into this deal, and now we're standing to make $80,000 in eight months!"
Paul H
Musician turned Developer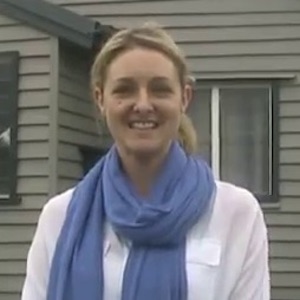 "I locked in $110,000 worth of profit in six weeks using almost none of my own money."
Kate
Ex-Nurse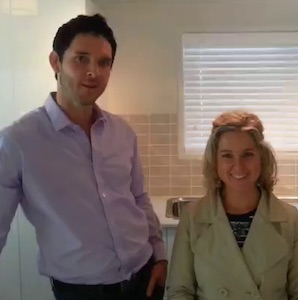 "Nhan's mentoring gave us the confidence the pull the trigger. Now we stand to make $100,000-$125,000 and we couldn't be happier!"
Kat & Leon
Sunshine Coast, Qld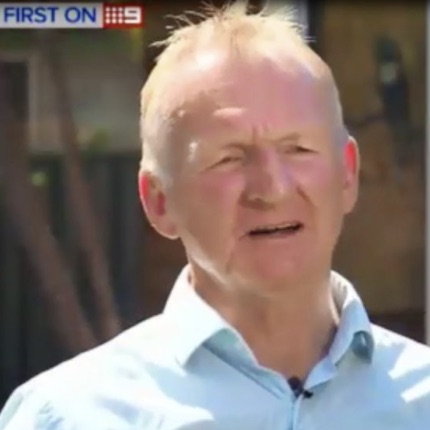 "I was tired of waking up at the crack of dawn to drive my truck. And thanks to Nhan's formula – I no longer have to!
I have made $106,000 in my first year – and $350,000 since!"
Graeme Jarry
Gordon Park, Qld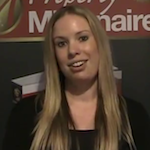 "I thought about investing in property for a long time but found it all to be incredibly scary… But after working with Nhan my confidence has gone through the roof!
I can't really say enough good things about working with Nhan. I got so much more than I could ever imagine!" 
Angela
Psychologist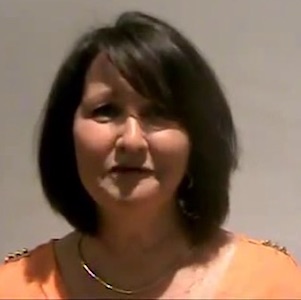 "I just secured my first property deal – and I didn't put any of my own money into it!
It's a 'two into six' subdivision. I'm projecting a $369,000 profit – which I'll split 50/50 with my money partner. Not bad for four months work!"
Diane
Full-Time Carer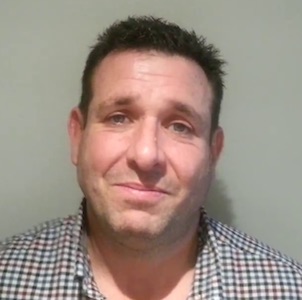 "Nhan's helped us get permits for a townhouse development which we sold for $3.4 million – turning a $1.3 million profit!
Our lives have changed with a single property deal and we have never looked back!"
Jason
Electrician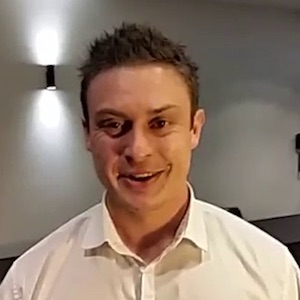 "Using Nhan's tools I made $80,000 profit in six months – the same as I make in a whole year an an engineer!"
Rowan
Engineer from Geelong, VIC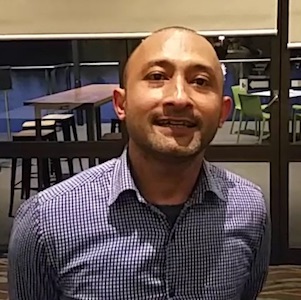 "I made over $180,000 profit in a single transaction and I'm looking forward to doing more deals."
Raj
IT Consultant from Sydney, NSW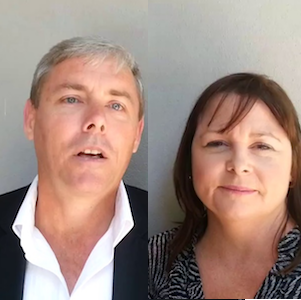 "Thanks to Nhan we made $250,000. We've already left our day jobs behind and are now doing property together full-time!"
Paul & Lucy
Ex-Mechanic and Ex-Admin
Where Do You Want To Be Six Months From Today? 
If you change nothing, nothing changes.
But if you take this little step today and give the Fast-Track Mentoring Program a fair try…
Then six months from now you can already be enjoying the profits from your first completed fast-track deal… and on your way to the next one!
Remember – you are covered by our 100% Satisfaction Guarantee. AND I'll be there, alongside your personal property coach, to support you every step of the way