Hurry! Your Secret $100 Discount Voucher Expires In…
Hop on the bus and meet the mums and dads making REAL profits right now in today's Brisbane property market!
Saturday 2nd November 2019 – – Limited seats – Don't miss out!
BUS TAKES YOU TO SEE THE

ACTUAL

SITES!!!
Presentations made 
ON SITE!
No "Has Been" Strategies Here!!!
See Deals Completed During The Last Twelve Months. Everything You Learn Is Making Money Right Now In The CURRENT Brisbane Market!
See How People Made Money No Matter WHAT Budget They Started With!
6-Figure Profit Subdivisions… Splitter Blocks… Multi-Units… Free Blocks Of Land…
Latest Townhouse Strategies Making Brisbane Investors Mega Rich… 
Where To Find Cashflow Positive Deals (10%+ Yield) Within 15km Of CBD… 
And More!!!
Meet The Investors Behind These Deals
Discover How They Made The Transition From Day Jobber To Full-Time Investor Using None Of Their Own Money…
Ask Them Anything You Want – They Will Answer All Of Your Questions!
Complete Feasibility Studies!
Complete Feasibility Study Will Be Presented At Some Of The Sites – Revealing The Ins, The Outs, And The Pitfalls Most People Aren't Aware Of!
(Hard-Copy Handouts Included –Take Them Home And Use As Templates For Your Own Projects!)
You Can Start Small… And Scale Fast!
Discover Unique Cosmetic Renovations So Easy To Do Practically Anyone Can Do Them For A Very Nice Payday!
(Loads Of Low-Hanging Fruit Once You Know What To Look For!)
Risk Removal Looking Into 2020!
Slick New Ways To Guarantee Your Property Sells FAST AND PROFITABLY!!
And so much more!!!
"Touring from one killer property site to the other!
Presentations made on the spot and you can ask all your questions directly to the Investor!"
What a great way to learn! Here's an example of a feasibility handout from our previous bus trip: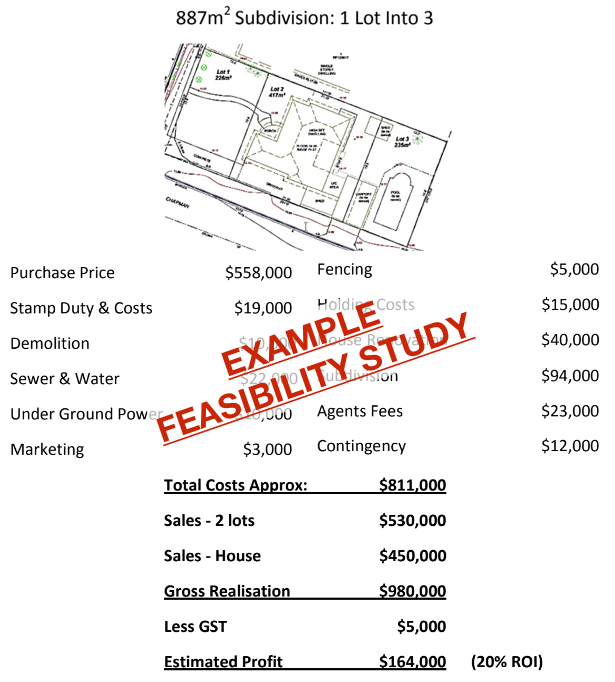 See the deals with your own eyes.
Learn how to spot them in your own suburb!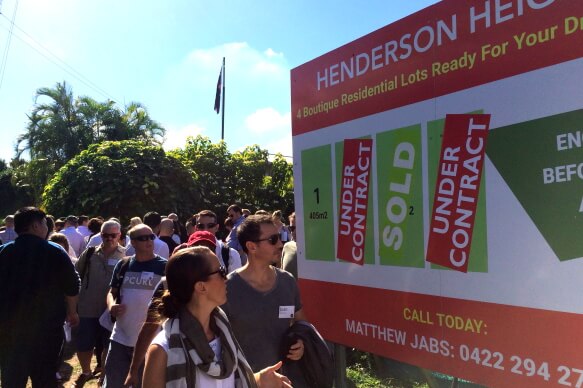 Subdivisions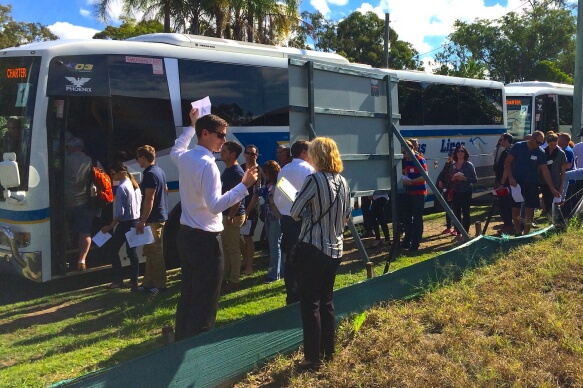 Splitter Blocks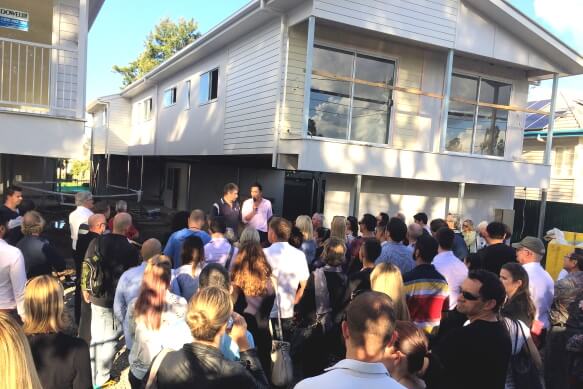 Townhouse & Multi-Unit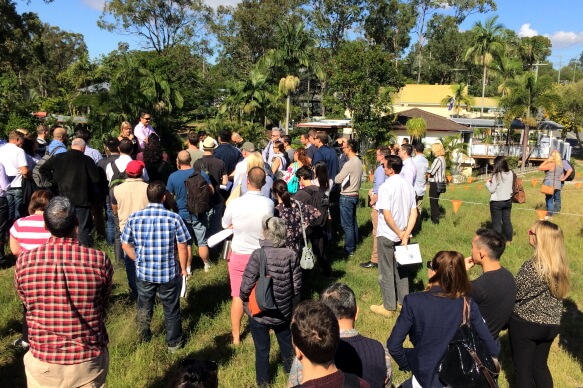 Free Blocks Of Land
CASH POSITIVE! (10%+ Yields Within 15km Of CBD!)
Join Us!
Brisbane FULL day event
Saturday 2nd Of November 2019
Meet At The Paddo Tavern, 186 Given Tce, Paddington
8am registration for 8.30am Start. 6pm finish
Limited Seats Available – Secure Yours Below!
Hurry! Your Secret $100 Discount Voucher Expires In…
Included In Your Ticket:
Bus Seating!
Bring Another Guest For FREE!
Hard Copies Of All Feasibility Studies!
Hurry! Very Few Seats Left!
Got a question? Call us now at 1300 225 630!
Note: This Is An 
Education-Only

Event!

The Brisbane Property Adventure Bus Trip is an honest get-together of like-minded property investors. It is NOT a sales event.

We will not be promoting ANY properties during this event, and we will not try to sell you ANY development project! 

This event is a place to form strategic relationships. A place to see what's really working right now and how to apply it in your own area. It is a place of education and collaboration.

Sound good? Then reserve your seat by clicking the button below:
"Definitely inspiring to see how theory comes to life! So many different ideas, so many different outcomes. Eye opening!"
DISCLAIMER
The information on this website has been prepared without taking account of your objectives, financial situation or needs.
Before you act on this information you should consider the appropriateness of it in regard to your personal situation.
You should get qualified independent financial advice before making any investment decisions.
All investments involves risk and potential loss of money. If you require advice in any of these fields we urge you to contact a suitably qualified professional to assist and advise you. Your personal individual financial circumstances must be taken into account before you make any investment decision. We urge you to do this in conjunction with a suitably qualified professional.
Immersion Investments Pty Ltd (ACN 118 988 739), trading as "Advanced Property Strategies" (ABN 58 118 988 739) and their associated companies, researchers, authorised distributors and licensees, employees and speakers do not guarantee your past, present or future investment results whether based on this information or otherwise.
Advanced Property Strategies and their affiliated companies disclaim all liability for your purchase decisions. You should do your own independent due diligence and seek the advice of qualified advisors before making any investment decision.