Recently I completed my 13 lot land subdivision (finally)!!
It was not an easy run, but nothing worthwhile usually is.
Some of our fun challenges along the way included:
•Getting shut down by council due to trashing the neighbours pool when it rained
•Getting shut down by our own engineers 2x, once due to asbestos
•Having Occupational Health and Safety come out due to complaints
•Heavy rain at least twice and soil all over the road (OMG)
•People crashing into our pipes left on the road and going to hospital
Overall however it was a sweet deal, from settlement to settlement taking less
than 9 months, with our net profit just under $900k. As you know I'm not one
to brag, but I'm quite happy with the result, and I want to share with you how I did it.
CLICK HERE TO BOOK INTO WEBINAR
Today I'm running a fr-ee Webinar called "How to Make 10 Years Income In 9 Months",
and I'd like you to join me for this 60 minute download of great information.
I will cover:
•How I found the deal? and why it took me 11 years to buy?
•How did I do it so fast? 9 months settlement To Settlement
•How I sold the blocks? And why land only?
•How last year I did a project across the road and made over $550k?
•How I made over 38% Profit on this deal and the last?
•How I did it No Money Down!
•How you can do it too!
So here's the link: CLICK HERE TO BOOK
We are using GotoWebinar , which is very similar to skype, so you can either
ring in from your mobile phone or come on using wifi.
Look forward to talking to you later today.
Nhan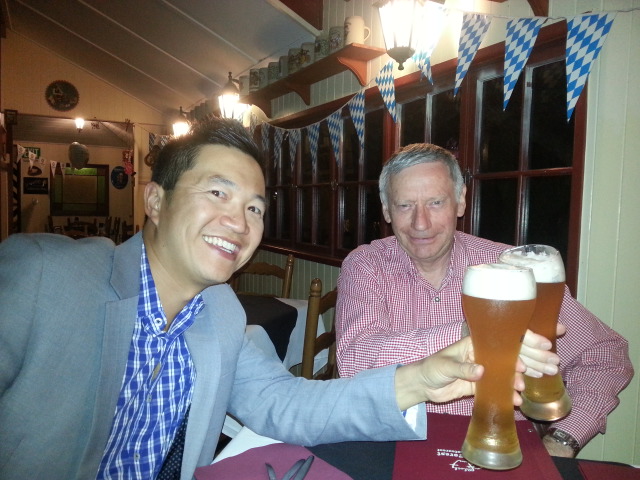 PS: Here is one of my real estate agents, who sold 10 of the 13 lots!!
Shouting me a cold German beer hahahahahah !!!