2015's Sunshine Coast Property & Finance Update is Here!!!!!
 Wednesday 4th November 2015.  6.30pm to ~9.00pm Alex Heads Surf Club
Are You A Property Investor and Wanting to Keep Abreast of the Market Place??
Are You Wanting To Buy A Property But Don't Know Where To Start?
Are You Looking For Your Next Property Deal But Running Out Of Cash?
Looking for Positive Cashflow but Can't Seem To Find Them??
Want to Retire Earlier But Stuck In A Rut?
We have put together 3 Local Experts Who Will Provide Massive Value On the Night:
Ollie Hooper – Stax Home Loans – Finance Broker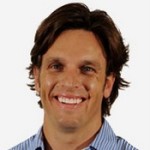 How APRA will affect You As a Property Investor?  Why It's Harder To Borrow Money?
How To Maximise Your Borrowing when Buying Multiple Properties
Critical Changes In Finance Market That You Need To Know About
Where To Start If You're New To the Property Market
Greg Dalla – A Grade Properties – Property Sourcer & Researcher 

How To Actually Make Buy & Hold Property Actually Work For You
Which Councils Love Dual Occ's, Quad Occ's and How Multiple Rental Incomes Is the Key to Wealth
How to Fund Your Cars and Lifestyle With Creative Property Deals
Nhan Nguyen – Advanced Property Strategies – Best-Selling Author, Wealth Educator & Investor
Finding Property Bargains in the current Market
How To Find Motivated Sellers & How To Get Them To Sell at a Discount
Common Mistakes Most Property Investors Make
When:  Wednesday 4th November 2015.  6.15pm registration for 6.30pm start.
Finish ~9pm. Tea & Coffee Provided.
Where: The Alex Heads Surf Club, 167 Alexandra Parade, Alexandra Headland QLD 4572
General Admission Tickets RRP $37.00
THERE ARE ONLY 50 SPOTS AVAILABLE 
Any questions please feel free to email us info@advancedpropertystrategies.com or call the APS office on 1300 225 630 .
Kind regards
Ollie Hooper & Nhan Nguyen
PS: Every person who registers gets a BONUS E-Chapter of Nhan Nguyen's Best-Selling Book Property Millionaire.