Are you over 35?  Feel the clock ticking?  Although many of Australia's billionaires started working hard right from their 20s, the multi-millions and billions in wealth did not usually come until well past 50.  So it's not too late for you.
Frank Lowy and Harry Triguboff are into their 80s now and still have a major hand in their businesses. They certainly don't work just so they can retire… they work to live out their vision.
Developers like Harry have a strategy to get through the down parts of the cycle. (He's lived through a few property cycles!)  A clever way that Meriton defies the market downturns, as well as financing constraints, is by offering "Vendor Finance". This offers the buyer the opportunity to purchase the property through a private financing deal if they cannot get a bank loan.
In the book, From Broke to Billionaire, we get you to think about securing an income perhaps through a renovation, a subdivision, or by starting your own enterprise.
It's all about enlarging your vision, but starting at the point you're at now.
That's why we want you to read ALL of the stories in From Broke to Billionaire: How 5 Australians Became Billionaires.
You'll also get THREE free bonuses (valued at $291) with any book order.
Read more in From Broke to Billionaire: How 5 Australians Became Billionaires.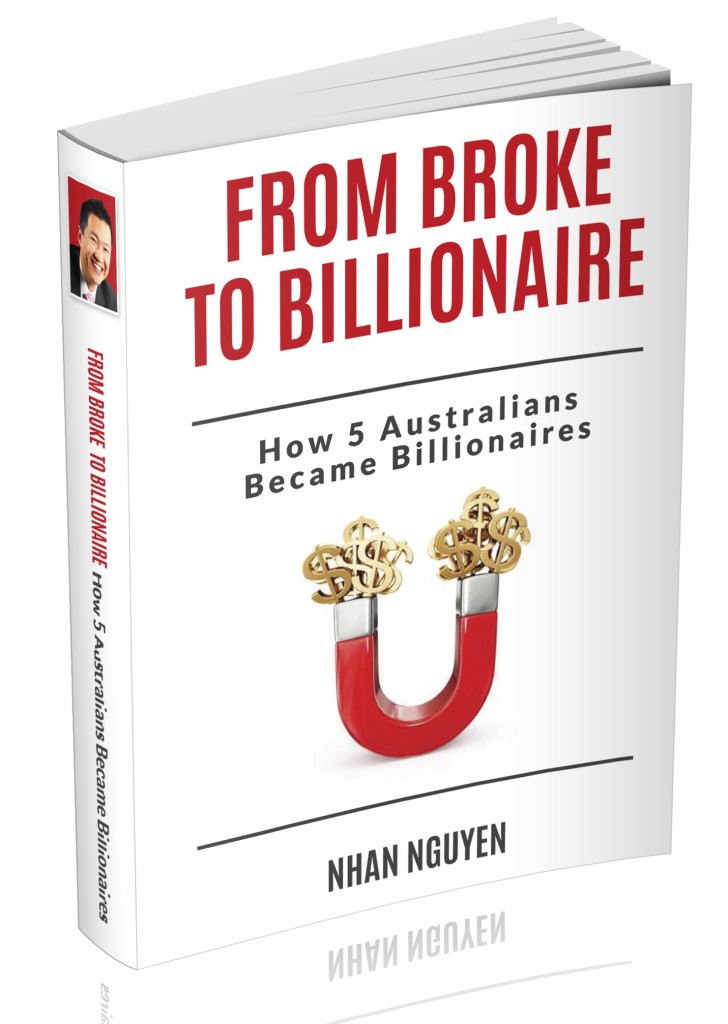 See http://www.advancedpropertystrategies.com/billionaire-book/
P.S. Act in the next 7 days to get 3 Special Bonuses, including my audio "How to make 10 Years Income in 6 months".
Regards
NHan
PS:  Did you get the bonus Chapter from my new book?  Click Here To get It Now!