The visionary of Springfield city, Maha Sinnathamby, has uncovered ten principles for success – which we summarise for you.
There is one principle that you might need the most… if you're like me, with multiple ideas, projects, and everyday distractions!
That is to "Make one idea your life".  Maha's one idea for the past twenty-two years has been to create a thriving city where he could bring his passion for education to life. And what an amazing achievement Springfield is, from what was mainly dry scrub, to build it to a thriving city with eight schools or colleges and a large university.
If you just focussed on one thing for two decades, what achievements could you make? What buildings that would be home to families? And what wealth that could feed the hungry?
Find out the other 9 Success Principles of Maha, as well as other fascinating stories from billionaires' lives… in From Broke to Billionaire: How 5 Australians Became Billionaires.
Buy two copies for a special $30 deal… and get THREE free bonuses (valued at $291).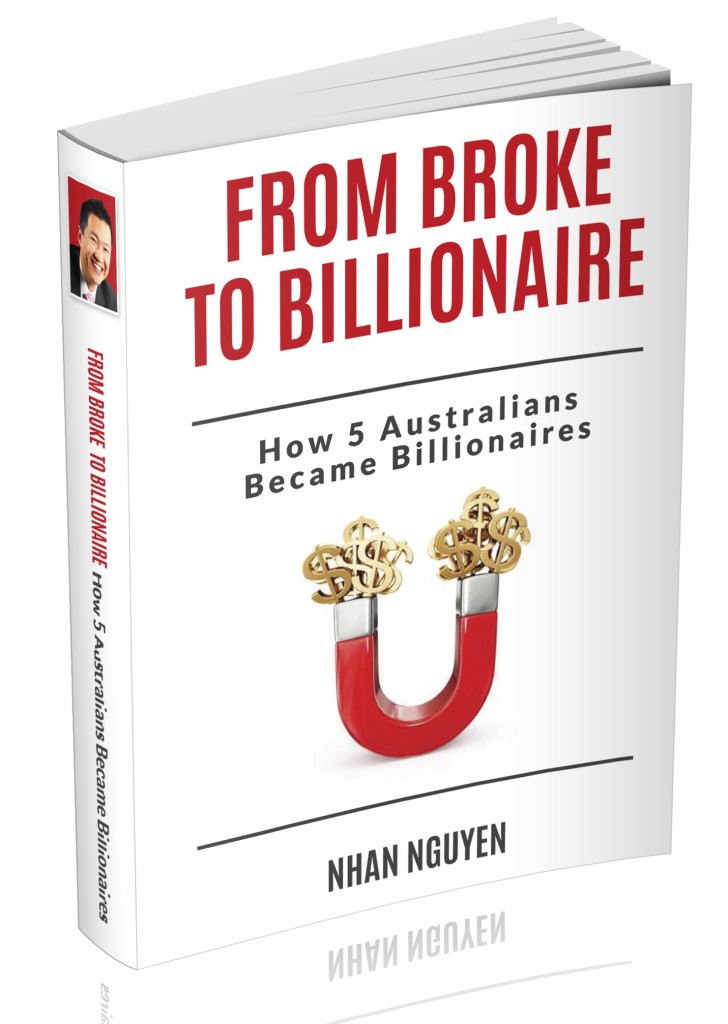 See http://www.advancedpropertystrategies.com/billionaire-book/
P.S. Act in the next 7 days to get 3 Special Bonuses, including my audio "How to make 10 Years Income in 6 months".
Regards
NHan
PS:  Did you get the bonus Chapter from my new book?  Click Here To get It Now!