Ever wonder why you can't find great property deals anymore? 
it's not your fault: you'll find more deals than you can handle with my "motivated Seller detector" strategy – Plus a 
surefire

way

to finance your next deal!
I'll be revealing all this information at a special event on Monday, November 19th in Brisbane. Your prospects for successful investing will immediately take a turn for the better.
Here are just a few of the things I'll show you that will give you access to the properties you want: 
Discover Overlooked Suburbs Where You Can Still Find Profitable Subdivisions, Splitter Blocks, And Renovators – And Buy Them 

Below Market Value!

3 Ways To Get Motivated Sellers To Call 

You

! (Get In Front Of Homeowners Absolutely 

Anxious

To Sell… And Ready To

Settle

!)
Simple Template You Can Use Any Time You Want Money Partners To Help Fund Your Deals (Funding "On Tap" – No More Missing Out On Deals Because Of Servicing Issues Or Lack Of Cash!)  
[BONUS] My #1 'Kong-Fu' Negotiation Trick: Make The Seller Stutter With Surprise… Blush As They Think Things Through… And Voluntarily Drop Their Asking Price By $30,000–$50,000 

ON THE SPOT!

(This Simple Move Saved Me Over $1 Million Dollars To Date… And It's

So

Easy

To Pull Off!)
And that's just the tip of the iceberg.
Start finding deals that actually stack up – click here and save your seat now (Less than 20 tickets left!)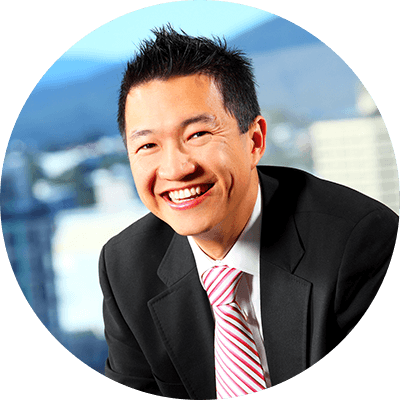 Nhan Nguyen, Property Millionaire
Founder of Advanced Property Strategies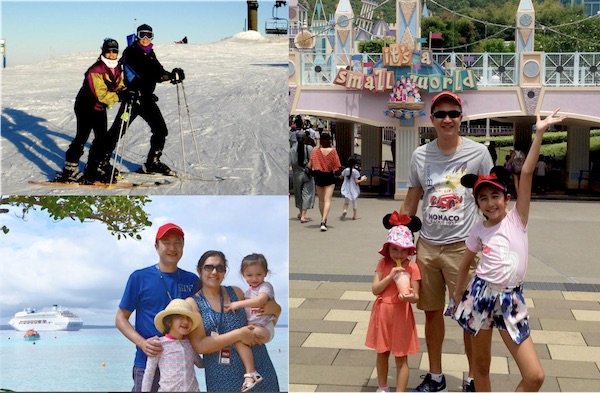 Whether it's a five-star ski resort, Disney World, camping on the Gold Coast, or staying home…I love being free to spend as much quality time as I want with my family!
And, it's all thanks to the property strategies you will discover during this event!
Hi, Nhan Nguyen here.
When I got started in property investing (some fifteen years ago), I had no cash. No savings. Only an average salary. Life was OK… But I had no prospects of ever breaking free from the rat-race.
Then I found a property mentor, and everything changed.
Within six months, my property income eclipsed my day-job salary. I left the 9-to-5 behind and became a full-time property investor. A few years later, I was able to retire as a self-made property millionaire. 
However, don't get me wrong
Sure, I love going fishing on a Monday morning. Yes, I enjoy racing my sports cars around the track. And, of course, I'm delighted that I can travel the world with my beautiful wife and two girls!
Nonetheless…  Life would bore me to death if travel and leisure were all that I do!
I needed something more… And I've found it… In teaching.
The way I see it, I am where I am today thanks to having superb mentors over the years. Mentors who were generous enough to share their systems and their knowledge with me, and show me the way.
Now it's my turn to do the same. To share what I've learnt so far – so you don't have to figure it out on your own. 
Will My System Work For
You

?
Many of my clients have replaced their day jobs with a six-figure property income. Some have earned north of $1 million dollars last year. You may wonder, who are these people?
The honest answer is: They're everyone. 
I've helped people from all walks of life. Retirees, business owners, and full time employees. It doesn't matter what your starting point is.
Only one thing matters: What you do next.
I've helped electricians, engineers, and nurses. Truckers, bus drivers, and caregivers. Mechanics, psychologists, IT consultants, council workers – and the list goes on and on.
Ask any of them, and they'll tell you: All you need to start winning in property is to know the right steps. It's more than knowing what to do though.
It's about knowing what to do, when to do it, and how! 
It's about having a proven, easy-to-follow plan. 
And that's precisely what you get during this training event. A step-by-step action plan for buying profitable property deals below market value!
"I just secured my first property deal – a 'two into six' subdivision and I didn't put any of my own money into this deal! 
My money partner and I are projecting a $369,000 profit which we will split 50/50 – not bad for four months work!"
Diane
only $97!
Monday, November 19th
6.30pm – 9.30pm
Colmslie Hotel, Morningside
(Corner of Junction Rd and Wynnum Rd)
Brisbane
Sold Out
"Using Nhan's tools I made $80,000 profit in six months…
… The same as I make in a whole year as an engineer!"
Rowan
"When we first met Nhan we were stuck on a major project that we couldn't figure out how to develop.
With Nhan guiding us everything became so much easier, and last month we on-sold the property for $1.2 million!"
Rose and Vincent
"We got the Development Approval last week and work is now in progress.
We expect to make $140K excluding tax & GST by the time it's all said and done!"
Wendy
"Nhan helped me and my wife get plans and permits done for a townhouse development.
We sold it for $3.4 million dollars – turning a $1.3 million dollars profit!"
Jason
How Many Deals Have You
Already

Missed Out On??
How long have you struggled to find profitable deals that meet your budget and stack up? How long have you compromised on sub-par deals… Watching other investors grab the cracker ones?
It's time for a change. Every day you spend cold-calling agents, reading online listings and attending open-houses is a day wasted.
If you want to start uncovering the under-priced subdivisions, splitter blocks and renovations that are hiding all around you, your next step is simple:
Click here and save your seat while you still can.
unconditional

 money-back guarantee!
And, do you know what?
If what you learn during this training event doesn't live up to your highest expectations – just tell me at the end of the night. I'll refund you fully on the spot. And I'll even throw in an extra $20 for your trouble. 
So either way – you have nothing to lose… and so much to gain. 
Go ahead – save your seat here, and I'll see you very soon!
Cheers,
Nhan Nguyen
Disclaimer
The information on this website has been prepared without taking account of your objectives, financial situation or needs.
Before you act on this information you should consider the appropriateness of it in regard to your personal situation.
You should get qualified independent financial advice before making any investment decisions.
All investments involves risk and potential loss of money. If you require advice in any of these fields we urge you to contact a suitably qualified professional to assist and advise you. Your personal individual financial circumstances must be taken into account before you make any investment decision. We urge you to do this in conjunction with a suitably qualified professional.
Immersion Investments Pty Ltd (ACN 118 988 739) as trustee for Wakerley Trust, trading as "Advanced Property Strategies" (ABN 58 118 988 739) and their associated companies, researchers, authorised distributors and licensees, employees and speakers do not guarantee your past, present or future investment results whether based on this information or otherwise.
Advanced Property Strategies and their affiliated companies disclaim all liability for your purchase decisions. You should do your own independent due diligence and seek the advice of qualified advisors before making any investment decision.