Wow I am blown away by the great response to tonight's webinar,
Called "How To Create 10 Years Income in 6 Months"
Have you booked in yet??   I'm actually working on a new project,
where if it all works out, I will have created 20 Years Income in 6 Months.

Like I mentioned I want to show you how, so you can have the Freedom too,
and the online seminar is Fr-ee, and I will be showing you how I secured a property deal
and turned it into a goldmine, using No Money Down.
It's a 60 minute online seminar, that will blow your mind
as to what's possible in property.  Click Here To REgister
With only 100 spots available, and over 79 already registered you won't want to miss
out, it's on tonight at 6.30pm Brisbane time: Click Here To REgister
As a bonus for registering you will get a fr-ee chapter of my latest book,
"From Broke To Billionaire", but you actually have to turn up!!!!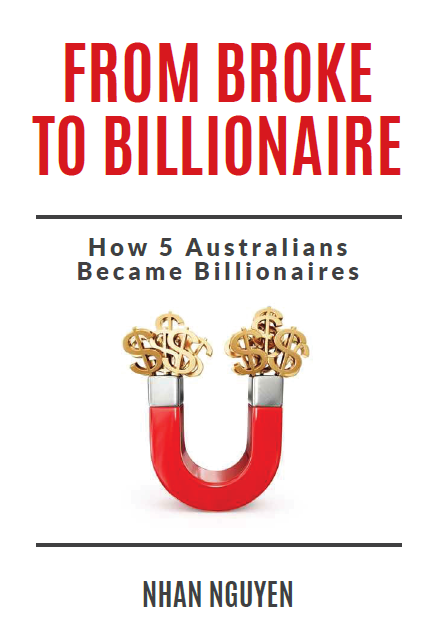 I look forward to you joining me on this journey
Til next time,
Nhan
PS: Don't miss out, click here to register for the 6.30pm Monday Webinar